Under construction…work in progress!
If you are reading these lines, it is no coincidence, you are curious and probably greedy. You are not dreaming, there is indeed a dairy recently installed downtown Toulouse, in the Saint Cyprien district.
This urban & artisanal cheese dairy produces its "Made in Toulouse" cheeses. Unlike traditional cheesemongers, here milk is transformed into dairy products.
Do you want to learn how to make cheese or share a good time with your loved ones? La Laiterie Toulousaine offers cheese workshops within the cheese factory itself! Come and discover the milky universe during a mini internship in a cheese dairy and you will know much more about ferments, raw milk, rennet and all the work of refining. Usually workshops are in French but special events can be organized. Anthony, your cheese teacher, is a easy-fluent English speaker.
This dairy sources its supplies for you from local farms in Occitanie, guaranteeing high quality milk. The transformation into cheeses and the ripening are carried out in this urban laboratory. The objective is to promote the short circuit while fairly remunerating breeders. In order to reduce its ecological impact, the dairy has chosen Enercoop as its green electricity supplier, deliveries are made by bicycle and bulk is encouraged in the store. Remember to come with your containers!
Located in the heart of Toulouse,   I will welcome you with pleasure and make you discover my universe. You'll have the opportunity to watch cheese productions, buy products or also participate to one of my cheese workshops. 
4 rue Courte, 31300 Toulouse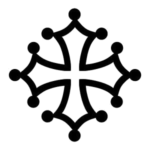 Milk farmers are between 35 to 137km around
Dairy downtown Toulouse

Short-circuit & Fair price
Farmers choose milk prices
Custommers can know everything from animals to their favorite dairy products
Preserves nutritional values – Complexes tastes